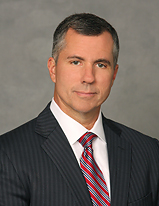 Guy is a hands-on CEO and has successfully directed the growth of Tekmark since acquiring the company in 1997, imparting his own brand of energetic leadership, vision and spirit over the years.

With more than 31 years experience in the information technology consulting, he joined Tekmark in 1987 as a technical consultant, and transitioned into a sales role in 1991 and expanded his account base to more than $22 million in revenue in four years. He was instrumental in establishing 15 Fortune 100 enterprise accounts in the Telecom and Financial Services industries as Tekmark clients. Guy next served as Tekmark's head of sales from 1994 to 1996. In that role, revenues increased by more than 50 percent. In 1996, he took on the additional role of Chief Operations Officer.

Since acquiring Tekmark, Guy's innovative guidance has led the company's expansion by doubling the revenue and increasing its domestic and international footprint. He was instrumental in transforming Tekmark from a staffing company into a full-service technology partner offering staffing/consulting services, IT and telecom solutions, managed IT and security services and products. He has directed more than seven acquisitions to further enhance Tekmark's portfolio of services and geographic presence.

Guy serves as an executive member and advisor to a number of non-profits, including the Leukemia & Lymphoma Society® (LLS), Per Scholas, NPower, PENCIL, Marty Lyons Foundation and the Rider University Executive Advisory Council. DelGrande graduated from Rider University with a bachelor's degree in computer science and a master's degree in business administration.