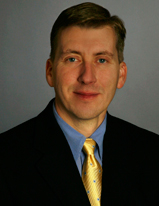 As vice president, Jeff is responsible for overseeing Tekmark's Technology Solutions Center in Red Bank, NJ, which provides a full spectrum of engineering services and software development capabilities to our clients who depend on these services to meet their daily business objectives. His team comprises over 75 engineers varying in technical expertise.

Prior to joining Tekmark in 2015, Mr. Cortley spent 30 years with Alcatel- Lucent where he was a Corporate Executive Vice President. As the Vice President/General Manager of the IMS (IP Multi-Media Systems) business unit, he led his team in launching Voice over 4G LTE (VoLTE) in North America, delivered IMS as a virtualized network function running in the cloud, and was key to helping them achieve rapid global expansion. Along with his expertise in telecommunications and leadership skills, Mr. Cortley brings additional depth and experience in mobile applications, Cyber Security, PCI and HIPAA compliance, performance modeling and testing, and all aspects of IT help desks to Tekmark.

Mr. Cortley graduated from Rensselaer Polytechnic Institute in Troy, NY with a Bachelor's Degree in Technology Management. He holds a Master's Degree in Business Administration from George Washington University in Washington, DC. He also attended MIT Sloan School of Executive Management.